Oct 15 2014
Mason Ministry Updates: Answered Prayers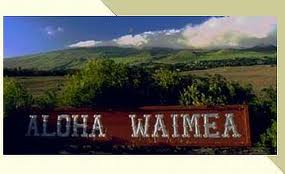 Its been a while since we've written updates on our blog. Its been a little crazy around here…to say the least. Thanks for understanding AND for continuing to pray, even when you don't here from us on a regular basis. We are SO thankful for YOU, our support team. MAHALO!
Since our last blog update…
-We "survived" Hurricane Iselle (August 7th I believe.) Thank you Jesus! It was a little exciting…mostly scary. We lost power for 14 hours. There was an earthquake that morning too. We're not in Kansas…er Illinois anymore!
-Tony was randomly fired from his farm job (after we had been praying for a better employment opportunity) and within 24 hours, he was interviewed and hired by a large trucking company right in Waimea. Thank you God!
-Colleen survived pregnancy #4! Yay! She was even pampered with a baby shower by ladies from Kona Coast Naz. What a blessing!
At just 38.5 weeks, Luna Iselle (yep, after the hurricane) was born gently at home (in the water) on September 18th at 9:52 pm
6 lbs 8 oz and 20 inches of pure aloha! 😉
The birth was attended by our midwives and two wonderful friends/doulas/assistants who helped with childcare, comfort measures for mama and post-birth food. What a beautiful and precious birth it was! Praise God for his blessing. Luna is now almost 4 weeks old and the big girls are over the moon for her! 😉 We are so thankful for the baby gifts, hot meals and household help we have been covered with over the past month!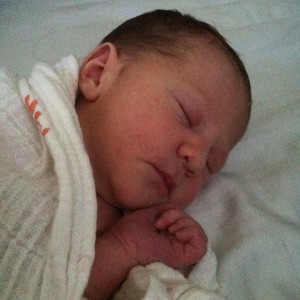 -A rental house in Waimea fell into our laps! After posting on a facebook Mommy group about looking for a house, I got a message that one was available. We looked at the house, loved it and agreed to rent it. We sign the lease next week and move into our MISSION ZONE on November 1st! Who doesn't love moving with a newborn!? What fun! 😉 Colleen's Mom flies in on October 30 (just in time for the move) and stays until November 17th. Praise God for His unfailing love and provision!
Our life often feels like a hurricane with an earthquake underneath. Unstable ground beneath our feet. There are storms, floods, blood, sweat and tears. But there is LOVE, GRACE and PROVISION from our God. He loves His children and provides for us day after day. He has answered our prayers. We may be uncomfortable, desperate and unsure how we will survive. But learning to trust Him fully is much more important than how comfy we are.
However, we will always do our best to be transparent and honest about the struggles we face. This honesty allows for those who love us to cover us in prayer and encouragement.  We are committed to what He has called us to do in Waimea. No matter what. But we can't do it alone. We need YOU to support us financially, with prayer and with words of affirmation.
Thank you for the support you have so faithfully provided.
Aloha,
Tony & Colleen (and girls)