Dec 25 2014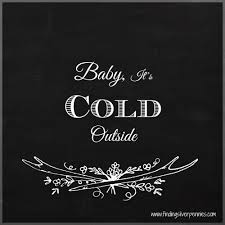 Mele Kalikimaka…from the land where palm trees sway! You know how the song goes. But it gets cool in Waimea and we are enjoying our wood burning fireplace. Celebrating Christmas on a tropical island is…different. Wonderful in many ways but also quite difficult with our friends and family so very far away. Despite missing our usual traditions, we are making new ones. We were blessed to enjoy a staff and board Christmas sushi dinner in early December. All sushi homemade and handcrafted by KCN's Pastor and family! It was truly amazing and very special. We felt loved and appreciated. The Hawaii Pacific District Superintendent and his wife joined us from Oahu which also made it memorable. Waimea has an annual Twilight Christmas parade that we weren't able to see but we hear its amazing and look forward to catching it next year. Just a few days ago, we surprised the girls with tickets to a local performance of The Nutcracker as one of their Christmas gifts. It was performed at the Kahilu Theater right in Waimea and was well done. (It was no Chicago Joffrey Ballet but we'll take what we can get.) The girls dressed up (high heels and all) and really loved it. A great family night out!  Jovi kept shouting "Hey! I don't see the Nutcracker!" She didn't understand that he is turned into a prince and remains that way throughout the rest of the show. Poor girl. It is not an annual production but we hope to make it a new Christmas tradition whenever it is offered.
Our family was asked to share our Advent/Christmas traditions at KCN last Sunday (there has been a different family testimony each week of Advent.) We struggled with what to share. Since we are still a young family forming our own traditions and having just moved across the ocean, it seems as though our life has been in a perpetual time of transition. But we have decided to keep things simple and do what we can to share the story of Christ's birth with our children in a real and beautiful way. Presents, feasting and fellowship taste good with the simplicity and beauty of Baby Jesus. ("Aww. He's so tiny like Luna." -Jovi, Age 2) We hope that you are enjoying family holiday traditions or forming new ones. Make memories, give thanks and soak up the simple but beautiful story of God' greatest gift. Mele Kalikimaka from our ohana to yours!
MINISTRY UPDATES:
WE ARE EXCITED because we have been reading Reimagining Church and Finding Organic Church by Frank Viola. God is shaping our vision for what our worshiping community here in Waimea may look like.
WE ARE PRAISING the Lord that He is beginning to place people in our path to connect with locally and encourage us. These people may even be a part of our future worshiping community. Who knows!? We had a very encouraging conversation with a local guy last week. He attends a church in Waimea and gets together with a group of people to pray for Waimea on Friday nights! We hope to connect with him again and see where God takes it.
WE ARE PRAYING for God to continue to clearly direct and protect our ministry. This includes time and money management (and provision), family health and endurance for the task ahead. Pray with us as we raise our little family and discern each and every step along the way.
WE ARE THANKFUL for prayers and financial support. We simply cannot do what God has asked us to do without the basic needs of life met for our family of 6. Financial support comes from Tony's job, Kona Coast Naz church and friends and family who believe in what we are doing on the Kona Coast. Our current need is $1000 per month to make ends meet. Please consider supporting us this year and joining Mission: Kona Coast.
Hau'oli Makahiki Hou! (Happy New Year!)
Aloha-The Masons
Donate at: www.konacoastnaz.com/masons
Write us: [email protected]
Send us mail: OUR NEW ADDRESS 64-5335 Kipahele St. Kamuela, HI 96743